Dandelion Wine Ingredient Kit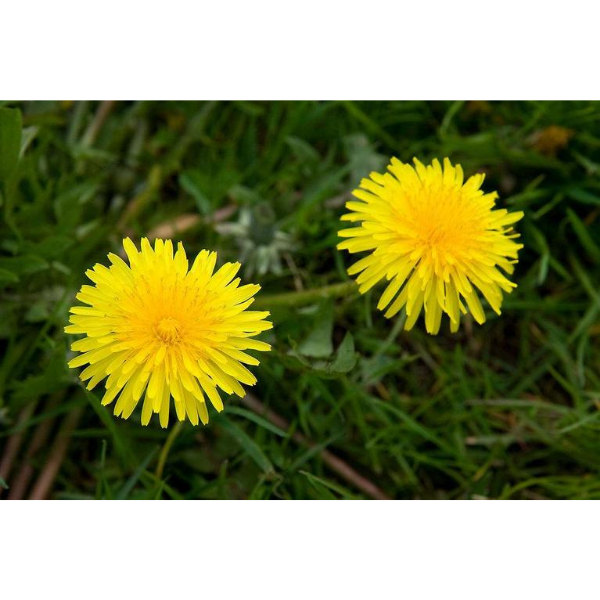 Dandelion Wine - 5 Gallon Recipe
Ingredients:
35 cups of Dandelion petals

2.5 pints of white grape concentrate

5 gallons of hot water

10 lbs of sugar

15 tsp of Acid Blend

1 ¼ tsp of Tannin

2.5 tsp of Yeast Energizer

10 Campden Tablets 

1 pkg of Wine yeast 
Starting S.G. 1.090-1.095
Directions:
Separate dandelion petals, avoiding any green parts. Avoid using sprayed plants. 

Wash and drain the petals. Add into a mesh bag

Add the petals into a sanitized primary fermenter.
Add in the hot water.

Add in the sugar, grape concentrate, Acid Blend, Tannin, Yeast energizer, and 5 campden tablets. Mix well.

Wait 24 hrs and add yeast.

Attach airlock and place in a warm temperature area (within the recommended temperature of the yeast.)
This kit contains all the essential additives to make your very own dandelion wine at home. Note this kit does not contain sugar, grape concentrate, or dandelions. 
Included in this kit:
Acid Blend (50 gr)
Wine Tannin (10 gr)
Yeast Energizer (25 gr)
Campden Tablets (pkg of 25)
EC-1118 Yeast
Corn Sugar 5kg