Coopers Draught Beer Lager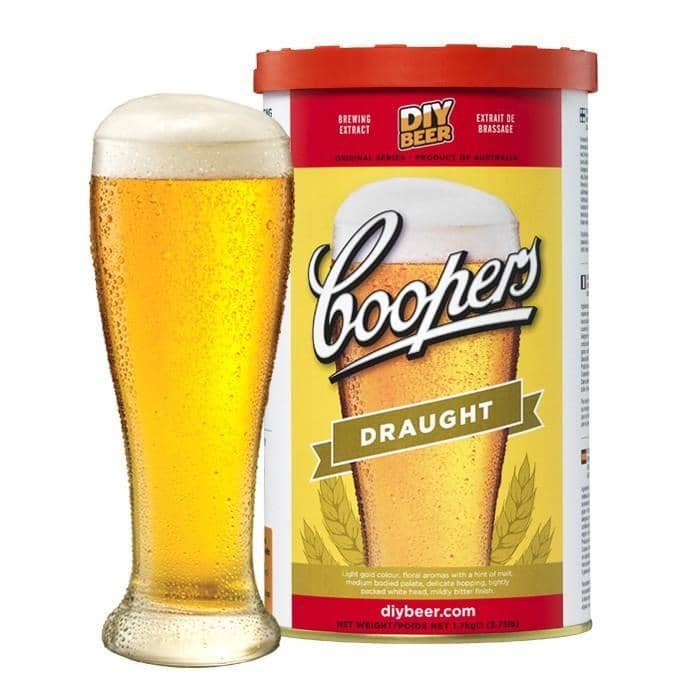 Features
Made in: Australia
High quality, proven recipes kits

Ready to drink in: 21 days
Quantity Made: 60 x 375ml (40 cents / bottle!!!)
Colour: 130 EBC
Bitterness:

 

420 IBU
Target Alcohol: 4.6%
Description
Light yellow-gold colour draught beer, with a tightly packed white head, floral nose with a hint of malt, medium bodied palate with delicate hopping and a slightly bitter finish. The most discerning draught drinker will appreciate this beer.
We recommend to add 1KG of brewing sugar (Dextrose) or Brew Enhancer #2 
DANNY'S PRO TIP: 

Make your own BREW ENHANCER #2 for less $ 
500g

 

Dextrose
250g

 

Malto-dextrin
250g

 

Light DME 
Add this 1KG mixture into your brew instead of 1kg of dextrose or sugar and get a more flavourful beer for pennies more. 
RECOMMENDED PURCHASES WITH THIS DRAUGHT BEER
Similar to this Draught Beer

Videos
Resources
Zephyr Light