Powdered Brewery Wash (PBW) 50g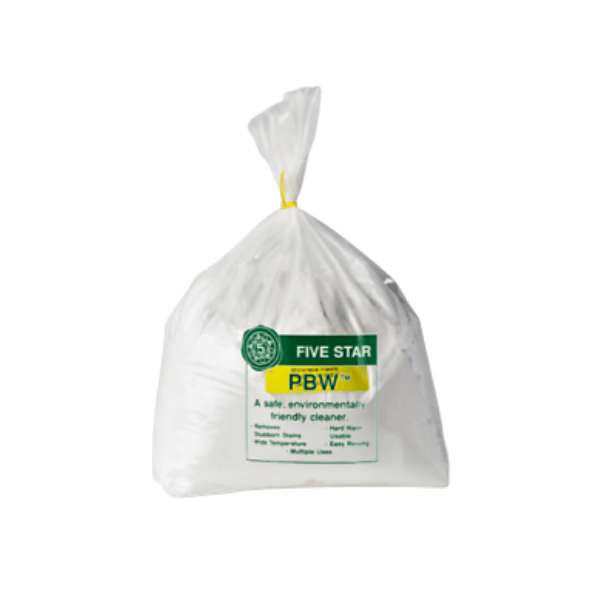 Description
Powdered Brewery Wash is an environmentally friendly alkali cleaner. Safe for use on metals, rubber gaskets, tubing, plastic parts, and your skin. Removes tough, caked-on debris and rinses clean. PBW Cleaner can be used on all brewing equipment prior to rinsing with water and sanitizing with Star San or a similar sanitizing product.

Instructions
Use 1 to 2 oz per gallon for cleaning kettles
3/4 oz per gallon for fermenters, kegs, tanks, and other equipment.
Soak equipment overnight in PBW solution
Rinse the following morning - no scrubbing required!