8 Gallon (30L) Stainless Steel Brew Kettle, 2 Ports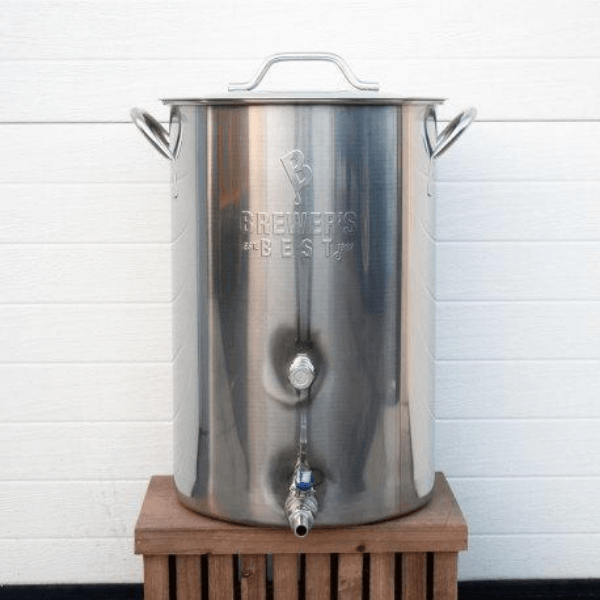 Features
Stainless Steel
Capacity: 8 Gallon (30 L)
2 Ports
Fitted Steel Lid
Includes:
Graduated volume markers
Weldless Thermometer with 4" probe and 3"dial
Ball Valve
Hex Nut (for attaching ball valve to welded port)
Description
8 Gallon (30 L) Stainless Steel Brew Kettle with fitted steel lid, convenient handles and 2 pre-welded ports. Ideal for brewing a batch of canned beer kits or partial-mash beer recipes, all-grain beer recipes, and cooking.
Stainless steel construction makes it sturdy, rust proof, scratch resistant, and easy to clean.
Fitted lid allows contents to heat quickly and maintain a stable temperature. Good for mashing grain while brewing.