Grain Mill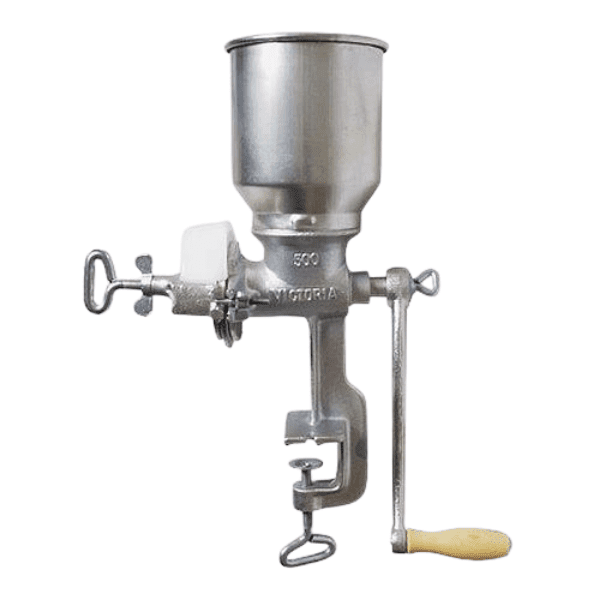 Features
Our Grain Mill has a plate depth adjustment to control the intensity of the grinding.
This is a very affordable solution for all grinding (cracking) needs.
It comes with a large volume Hooper and a hand crank.
Made from polished cast iron.
Can be clamped or bolted to a tabletop.
Description
The Corona Grain Mill is a great entry level grain mill that allows you to mill your grains at home when you're ready to brew. Use this for efficiently cracking (grinding) malted and non-malted barleys, corn, grains, spices, beans, coffee, peanuts, etc.
Similar products you might like